BLK-Max Super Speciality Hospital, Pusa Road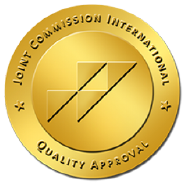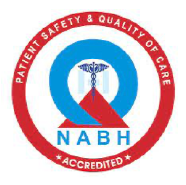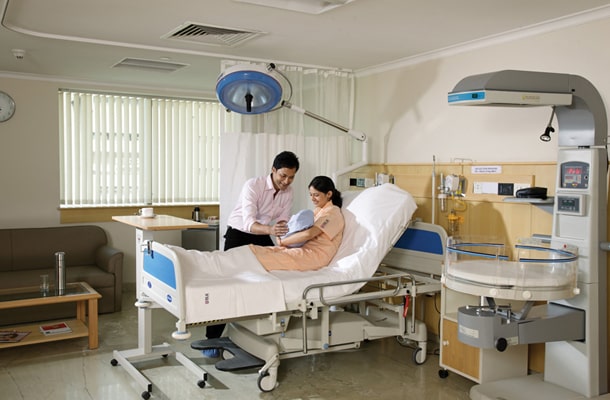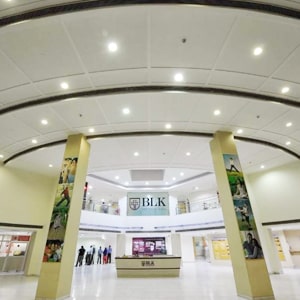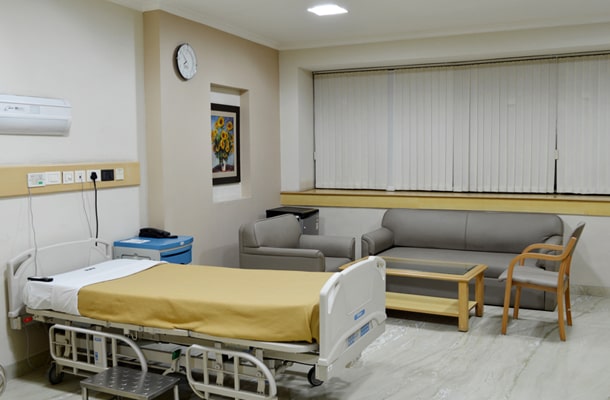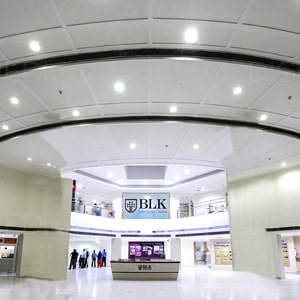 Eminent Obstetrician and Gynaecologist, Dr. B.L. Kapur had established the BLK Super Specialty Hospital in 1959. It was inaugerated by the then Prime Minister of India, Pandit Jawahar Lal Nehru.
The super specialty hospital is both NABH and NABL accredited.
It has 17 modern well equipped modular operation theatres and houses 650 beds.
BLK Super Specialty Hospital is the first of its kind in the NCR region to install and start the use of automatic pneumatic chute system that enhances the health care.
It has one of the largest critical care programmes in the region with 125 beds in different intensive care units in Medical, Surgical, Cardiac, Paediatrics, Neonatology, Neurosciences and Organ Transplant departments.
The modular operation theatres are equipped with three stage air filtration and gas scavenging system to gurantee patient safety.
The hospital also has specialized birthing suites with telemetric foetal monitors that helps in observing the progression of labor. The patient's family is also provided with accommodation facilities so that they can stay with the patient.
Electronic medical records (EMR) with remote-accessibility enabling consultation for distant patients are also available.
Cyberknife VSI, PET CT Scan, Neurovascular Biplane Cath Lab, Nuclear Medicine, Blood Bank, Endpscopy Suites, Bronchoscopy Suites and Mammography are some of the notable state-of-the-art equipments that the hospital has.
It is also equipped with an advanced building management system.
Round the clock kitchen services provides various delicious food to visitors and relatives.
Accredited from (HFMT) Halal Friendly Services and Halal Food Safety in accordance with Shariah (Islamic) Board Guidelines.
Over 150 senior specialties working under various specialty departments.
The hospital harbors some of the best cancer doctors in India.
The hospital also has a separate unit viz Emergency and Acute Care Medicine in which trained Emergency Physicians & Nurses provide prompt diagnosis, evaluation and treatment of life-threatening medical situations in the shortest possible time.
BLK Bone Marrow Transplant Centre, one of the largest centers in Asia, is accredited with Delhi's First MUD (Match Unrelated Donor) Transplant.
Provides the best treatment for laparoscopic surgery for Obesity and Gastrointestinal Cancer.
Airport
Distance: 13Kms
Duration: 32Mins
Taxi: Available on call.
Metro Station:
Distance: 50 Meters
Duration: 2 Mins
3 to 5 star hotels like Jaypee Siddharth hotel and hotel Maurya heritage are available within a kilometre of the hospital.
Budget Hotels, Guest Houses, starting $20 (USD) per day, are available at walking distance from the hospital.
Retail Shops, Pharmacies, International Cuisine Restaurants are also available near the hospital.
Pusa Rd, Radha Soami Satsang, Rajendra Place
New Delhi Delhi 110005
India
TV in room
Private rooms
Free Wifi
Phone in Room
Mobility accessible rooms
Family accommodation
Laundry
Welcome Package
Safe in the room
Nursery / Nanny services
Dry cleaning
Personal assistance / Concierge
Religious facilities
Spa and wellness
Café
Business centre services
Shop
Dedicated smoking areas
Special offer for group stays
Parking available
Health insurance coordination
Medical travel insurance
Foreign currency exchange
ATM
Credit Card
Debit Card
Netbanking
Diet on Request
Restaurant
International Cuisine
Interpreter
Translation services
Airport pickup
Local tourism options
Local transportation booking
Visa / Travel office
Car Hire
Private driver / Limousine services
Shopping trip organisation
We help you in selecting best Hospital at best package cost.