Indraprastha Apollo Hospital, Sarita Vihar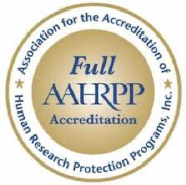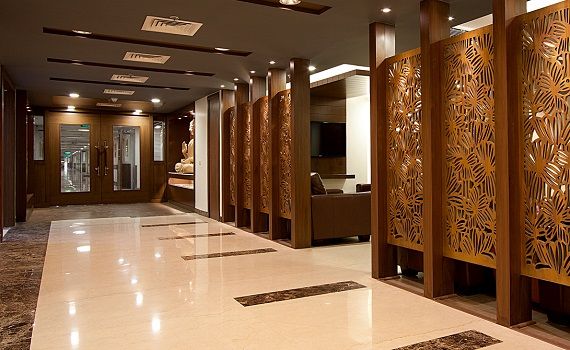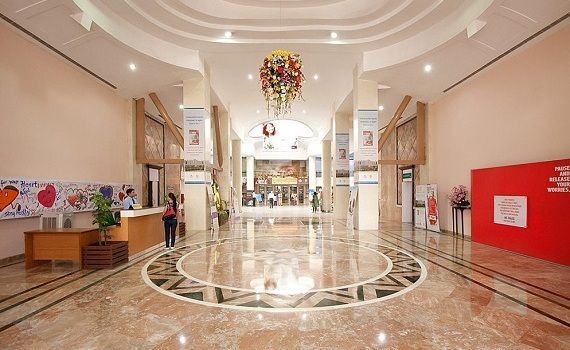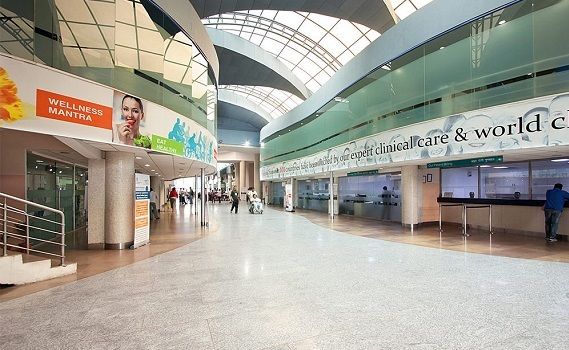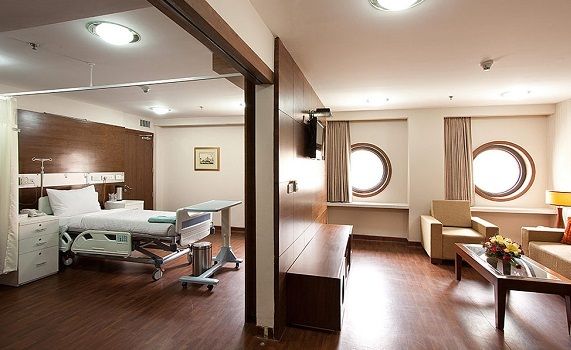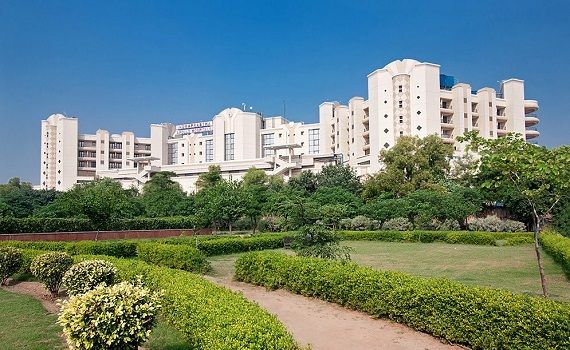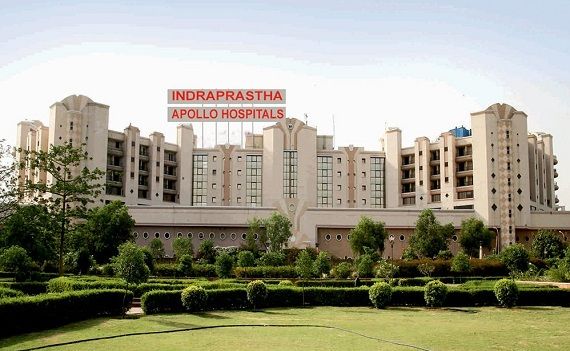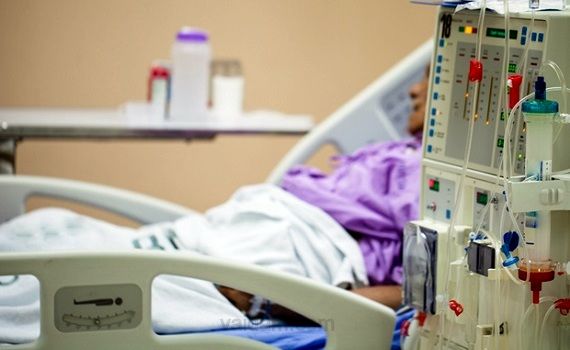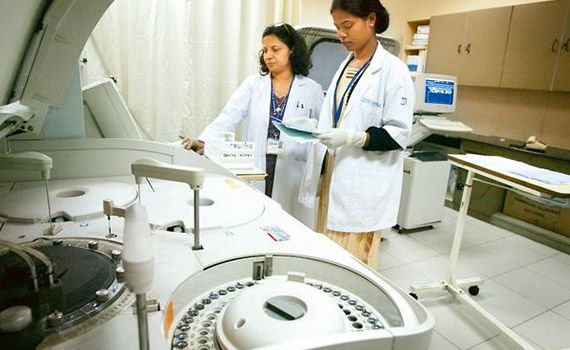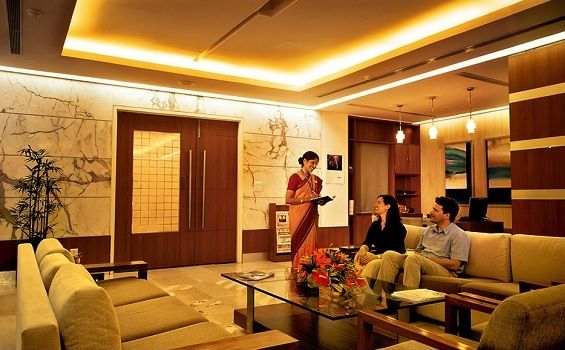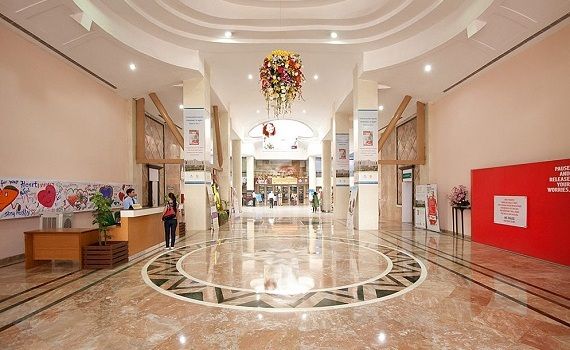 Established in 1996, Indraprastha Apollo Hospital is NABL and JCI accredited.
Apollo Group offers 10,000 beds across 64 hospitals, more than 2,200 pharmacies, over 100 primary care & diagnostic clinics and 115 telemedicine units across 9 countries.
Indraprastha Apollo Hospital has 52 specialties under one roof.
Major specialities of the hospital include Anaesthesia, Cardiology, Cardiac Surgery, Cancer, Paediatrics, Critical Care, Emergency Care, Fetal Medicine, Gastroenterology and Hepatology, Obstetrics & Gynaecology, Interventional Radiology, IVF, Liver and Kidney Transplant, Nuclear Medicine, Nephrology, Neurosciences, Ophthalmology, Orthopaedics, Otolaryngology (ENT), Paediatrics, Pediatric Surgery, Psychiatry and Clinical Psychology, Plastic & Reconstructive Surgery, Respiratory & Sleep Medicine, Rheumatology, Spine Surgery, Urology and Andrology and Vascular and Endovascular Surgery.
First hospital in India to perform a Paediatric Liver Transplant in 1998.
The hospital ranked first in Neurosciences, Renal Sciences, Oncology, Paediatrics, Gynaecology and Obstetrics & Emergency in The Times Of India Healthcare Survey 2016.
It has also ranked the 6th Best Private Hospital in India for Cardiology by The WEEK in the Best Hospital Survey 2013 conducted by A C Nielsen.
Awarded a Special Commendation for the Golden Peacock Environment Management Award by a jury chaired by Justice P. N. Bhagwati and Former Chief Justice of India for the hospital's environmental practices.
With an area spread over 15 acres, the hospital houses 710 beds.
It has the largest Sleep Lab in Asia and is one of the largest Dialysis Units in India.
Maximum number of ICU Beds in a Private Hospital in India.
6 bed dedicated to the Bone Marrow Transplant Unit with stringent infection control practices.
64-Slice Scan with data acquisition that provides the highest temporal resolution.
One of the few hospitals to be equipped with Da Vinci Robotics Surgery System.
In South Asia, Spect-CT & Pet-CT had their first installation in Indraprastha Apollo Hospital in India.
Technologies like PET- MR, PET-CT, BrainLab Navigation System, Portable CT Scanner, NovalisTx, Tilting MRI, Cobalt based HDR Brachytherapy, DSA Lab, Hyperbaric Chamber, Fibroscan, Endosonography, 3 Tesla MRI, 128 Slice CT scanner are all installed in the hospital.
The Cancer Institute is equipped with advanced Radiation Oncology Centre with NovalisTx, ClinaciX and HDR-Brachytherapy.
Wifi is accessible across the campus.
Experienced and renowned doctors in Cardiac Sciences (Cardiology & Cardio-thoracic Surgery) and Neurological Sciences (Neurology & Neuro-surgery).
Cardiology team achieved a 99.6% success rate in cardiac bypass surgeries amongst which 91% were beating heart surgeries.
Transplant team completed over 500 Liver transplants in Feb, 2011.
Recently, Successful Bilateral Total Knee Arthroplasty in a single sitting was carried out on a 93-year old man at the Indraprastha Apollo Hospital, New Delhi.
Regular training programs, conferences and continuing medical education programs are undertaken to keep the staff abreast
Airport:

Distance: 21 km
Duration: 45 Minutes

Taxi: On Call, available at your doorstep.
Metro Station:

Distance: 50 meters
Duration: 1 minutes walk

Multiple stay options around the hospital starting USD 20 per day
Lot of options for shopping and food within 1Km of the hospital
Indraprastha Apollo Hospitals, Sarita Vihar, Delhi Mathura Road
New Delhi Delhi 110076
India
TV in room
Private rooms
Free Wifi
Phone in Room
Mobility accessible rooms
Family accommodation
Laundry
Welcome Package
Safe in the room
Nursery / Nanny services
Dry cleaning
Personal assistance / Concierge
Religious facilities
Spa and wellness
Café
Business centre services
Shop
Dedicated smoking areas
Special offer for group stays
Parking available
Health insurance coordination
Medical travel insurance
Foreign currency exchange
ATM
Credit Card
Debit Card
Netbanking
Diet on Request
Restaurant
International Cuisine
Interpreter
Translation services
Airport pickup
Local tourism options
Local transportation booking
Visa / Travel office
Car Hire
Air ambulance
We help you in selecting best Hospital at best package cost.