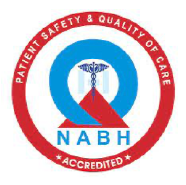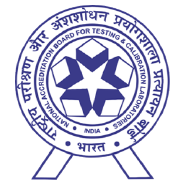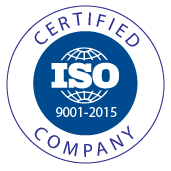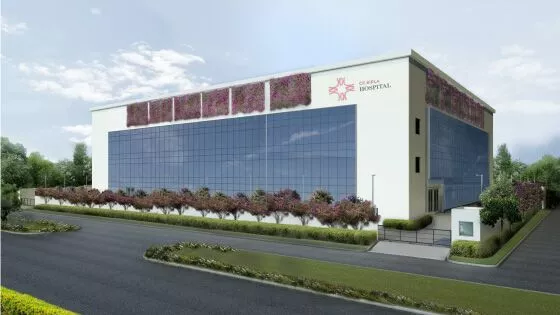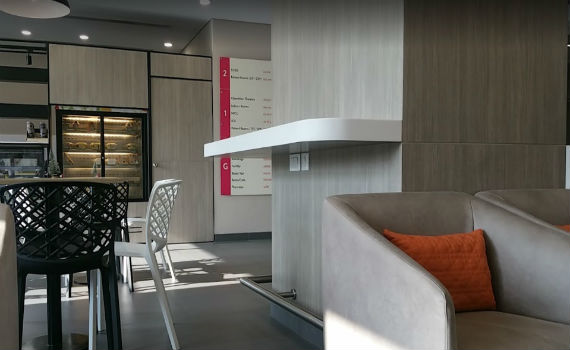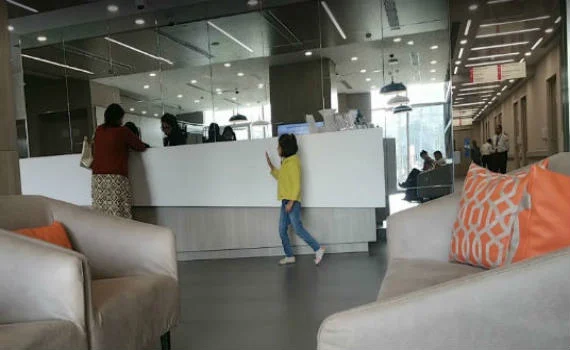 CK Birla Hospital is a part of a $1.8 billion diversified and one of India's most popular business houses- CK Birla Group
CK Birla Group has four centers across India – 2 Kolkata, 1 Gurgaon, and  Jaipur.
With the main focus on UK NHS guidelines for nurses, the hospital has adopted policies from UK's National Institute for Health and Care Excellence (NICE) guidelines.
The specialist team at CK Birla Hospital performed Interstitial LASER for fetal reduction – the first such procedure in Gurgaon.
The main services provided are neonatology, obstetrics, gynecology, pediatrics, fertility, preventive health, mental health, urology, oncology, pain management, plastic surgery, and advanced surgical sciences.
The hospital is the first in North India to use GE SLE 6000 latest neonatal valveless technology patented ventilators (HFO) with oxygen therapy and the first in India to provide Safety level 2 equipment which ensures operator's and end-users safety.
Spread in more than 78,000 sq ft., it has 39 patient rooms and suites with all facilities, 70 ICU beds, 5 modular operating theatres, and 15-bed level 3 NICU, SCBU.
It has 4 labor rooms, 1 labor, delivery, and recovery (LDR), and 11 out-patient rooms.
It has a fully loaded separate IVF unit with modular egg collection theatre, andrology lab, IVF lab, IUI /embryo transfer facility, cryo store, and all amenities for a comfortable stay, split into four types – suites, junior suites deluxe & junior deluxe rooms.
The hospital has 24*7 Radiology, Pathology, Emergency, and Pharmacy services.
They also have a cafe for healthy and nutritious foods and drinks.
It has dedicated space for antenatal, fitness, and post-natal programs, and an accessible garden.
Free Wifi for patients and their relatives.
Television and phone are available in the room.
Nursery/Nanny services, dry cleaning and laundry are also available for the patients.
It has a team of 30+ highly-qualified doctors.
The intensive care team includes 24×7 intensivists, anesthetists, and neonatologists who provide cover for SICU, MICU, and ICU.
The team is highly experienced, knowledgeable, and dedicated to providing the best medical services.
Airport

Distance: 20 KMs
Time: 25 Minutes

Metro

Distance: 6 KMs
Time: 12 Minutes
Block J, Nirvana Central Rd, Mayfield Garden,
Gurgaon 122018
India
TV in room
Private rooms
Free Wifi
Phone in Room
Mobility accessible rooms
Family accommodation
Laundry
Welcome Package
Safe in the room
Nursery / Nanny services
Dry cleaning
Personal assistance / Concierge
Religious facilities
Fitness centre
Spa and wellness
Beauty salon
Café
Business centre services
Shop
Dedicated smoking areas
Special offer for group stays
Parking available
Health insurance coordination
Medical travel insurance
Foreign currency exchange
ATM
Credit Card
Debit Card
Netbanking
Diet on Request
Restaurant
International Cuisine
Interpreter
Translation services
Airport pickup
Local tourism options
Local transportation booking
Visa / Travel office
Car Hire
Private driver / Limousine services
Air ambulance
We help you in selecting best Hospital at best package cost.