Manipal Hospital, Gurugram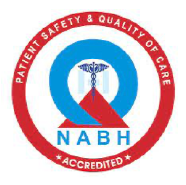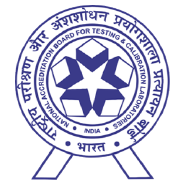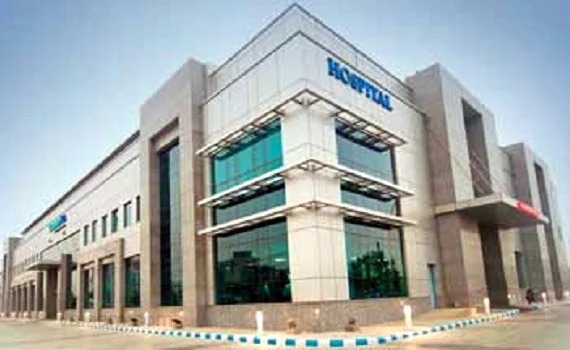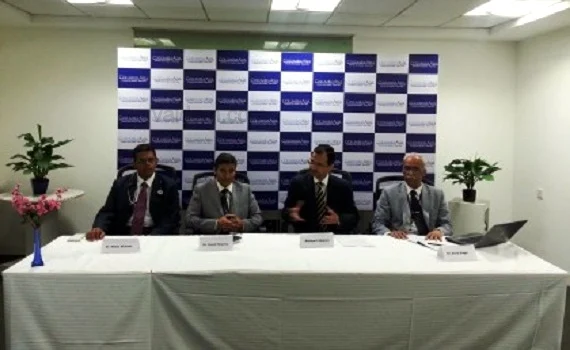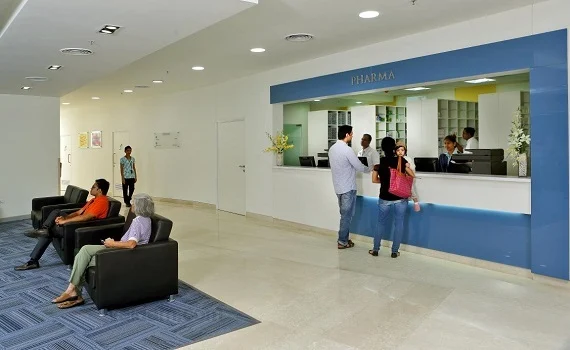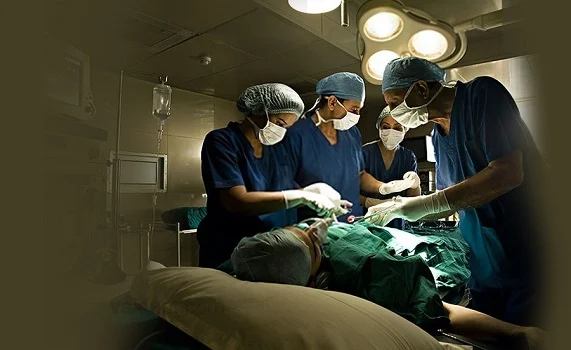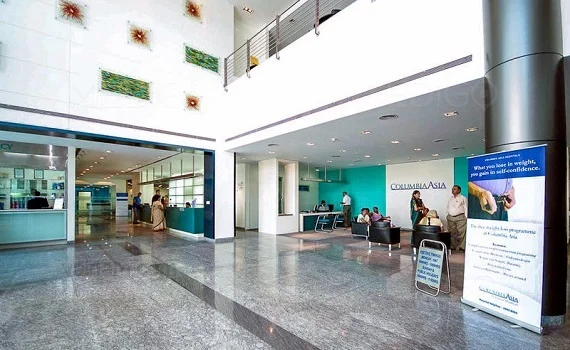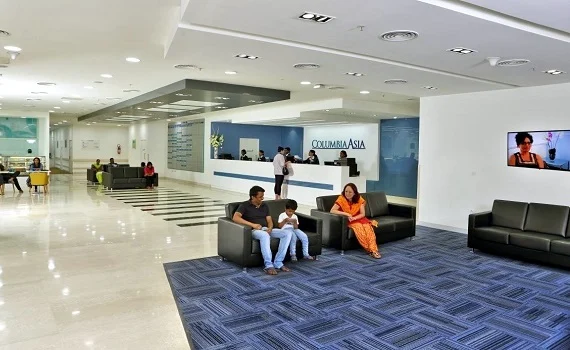 NABH accredited, Columbia Asia Hospital was established in 2008.
It is an international healthcare group that operates a chain of modern hospitals across India, Malaysia, Vietnam and Indonesia.
The hospital offers clinical services such as Obstetrics & Gynecology, Internal Medicine, General Surgery, Pediatrics, Opthalmology, Ear, Nose & Throat, Urology, Gastroenterology, Dermatology, Orthopedics, Reconstructive & Aesthetic Surgery, Smoking Session Clinic, Sleep Lab, Cardiology, Orthopedics, Neuro & Spine Surgery, Pulmonology.
Its special clinics include Knee clinic, Asthma Clinic, Cosmetic Clinic, ENT Clinic, Outpatient Clinics, Bariatric Surgery Clinic and Spine Clinic.
The hospital follows globally benchmarked standards of medical, nursing and operating protocols and has international standard insfrastructure.
It is one of the most preferred health care service providers of Gurgaon.
The multispecialty hospital houses 90 beds.
The cardiology department is equipped with modern Cath labs.
The hospital also has modular seamless operation theatres with laminar air flow and laminar shields.
It has partnered with Microsoft to evolve a next-generation cloud ready hospital management system to meet its emerging enterprise needs.
Some other notable facilities are emergency room, ICU, labor & delivery suites, pharmacy and ambulance service.
Wifi is accessible throughout the hospital premises.
Free cost estimation facility before the commencement of treatment.
Availability of accommodation for International patients at nominal prices.
International cuisine available inside the premises itself.
Life support system equipped ambulance services.
Distance: 13 kms
Duration: 25 minutes
Distance: 6.7 kms
Duration: 20 minutes
Available on call.
5 star hotel, The Hyatt Place Hotel, is just 3.1 kms away from the hospital.
Budget Hotels and Guest Houses starting at USD20 per day are available at close proximity to the hospital.
Retail shops, pharmacies, international cuisine restaurants and food joints are also available nearby.
Ansal Plaza, Block F, Gol Chakkar, Near, Palam Vihar
Gurgaon 122017
India
TV in room
Private rooms
Free Wifi
Phone in Room
Mobility accessible rooms
Family accommodation
Laundry
Welcome Package
Safe in the room
Nursery / Nanny services
Dry cleaning
Personal assistance / Concierge
Religious facilities
Spa and wellness
Café
Business centre services
Shop
Dedicated smoking areas
Special offer for group stays
Parking available
Health insurance coordination
Medical travel insurance
Foreign currency exchange
ATM
Credit Card
Debit Card
Netbanking
Diet on Request
Restaurant
International Cuisine
Interpreter
Translation services
Airport pickup
Local tourism options
Local transportation booking
Visa / Travel office
Car Hire
Private driver / Limousine services
Shopping trip organisation
We help you in selecting best Hospital at best package cost.