Medanta Mediclinic, Defence Colony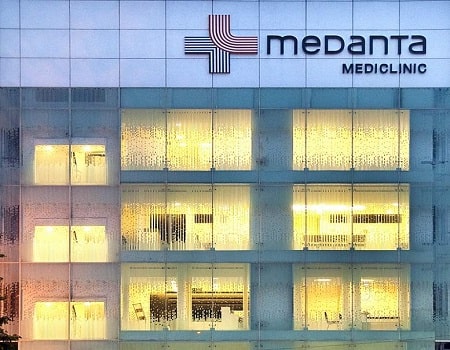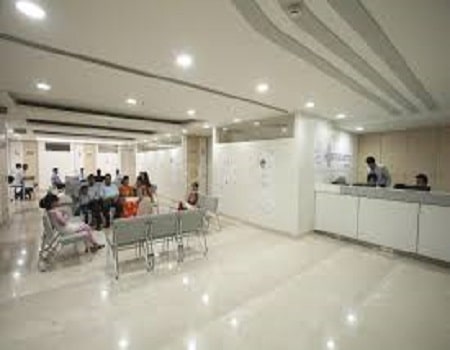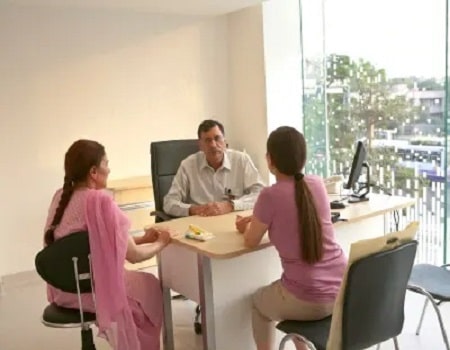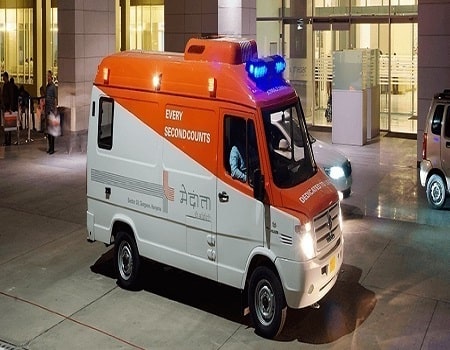 Established in 2011, the Medanta Mediclinic, Defence Colony, New Delhi is ISO 9001:2011, NABL and NABH accredited.
The hospital offers a full range of primary and specialty care medical services and has more than 10 branches all over India.
Spread over 76 acres of land, the hospital has 19 super-specialty departments such as Cardiology, Endocrinology, ENT, Dental Surgery, and more. There is a facility for Executive Health-Check ups which includes dialysis, endoscopy, wellness programs, diagnostic testing, and day-care-related surgeries.
It also has a team of well-trained technicians and staff who takes care of the patients in such a way that they never have to bother about hygiene or anything, even a single time.
Dr. Adarsh Chaudhary is an eminent General Surgeon and Gastrointestinal Surgeon, with extensive experience of more than 42 years. His expertise lies in the treatment of Laparoscopic Sleeve Resection, Laparoscopic Sterilization, Laparoscopic Hernia Repair, Advanced upper and lower GI Onco-surgery, Surgery for pancreatic cancer, and benign diseases, Hepatobiliary cancer, and biliary stricture, and Bariatric and minimally invasive, etc.
It has one of the most advanced hospital computer networks in India and nearly every aspect of patient care is computerized. The hospital uses international protocols, guidelines, and care pathways to ensure the best clinical outcomes.
The hospital has more than 10 modern OTs, equipped intensive-care beds, and NABL accredited laboratories.
It has up-to-date care through CCUs, ITUs, and neuro-ITUs, with a highly-qualified team of specialists.
It has 24 hours Emergency Service, 64 Slice CT Scan for Cardiac and Body Angiogram, 5 Tesla MRI with Ambience, 12 World Class Operation Theatres, and a state-of-the-art kidney transplant unit.
It has more than 150 consultants which include visiting consultants of International and National repute.
Doctors have performed more than 250,000 surgeries, served over a million outpatients and many inpatients.
Hospital has a team of highly qualified medical professionals and other healthcare professionals to provide the highest standards of medical treatment.
Dr. Somesh Virmani is a renowned pediatric orthopedics surgeon with a thriving experience of more than 18 years. His expertise lies in the treatment of Clubfoot(CTEV), Cerebral Palsy, Congenital Dislocation of Hip (DDH), Congenital Anomalies as CVT, CDK, Limb Deformities as Genu Valgum, Genu Varum, Cubitus Varus, Foot and Ankle Disorders in Children as Flatfeet, Tarsal Coalition, Osteogenesis Imperfecta, etc.
Medanta Mediclinic offers a variety of options for the accommodation of patients, relatives, and caregivers such as a multi-bed ward, twin sharing room, single room, Super Deluxe Room, and Suite.
Tour packages can be availed including religious or sightseeing packages which are managed by experienced travel professionals with an option of customized packages as per specific needs and demands.
Airport

Distance:  12.2 Km
Time: 18 minute

Metro

Distance: 17.5 km
Time: 25 minute
E – 18, Defence Colony
New Delhi Delhi 110024
India
TV in room
Private rooms
Free Wifi
Phone in Room
Mobility accessible rooms
Family accommodation
Laundry
Safe in the room
Nursery / Nanny services
Dry cleaning
Personal assistance / Concierge
Religious facilities
Café
Business centre services
Shop
Dedicated smoking areas
Parking available
Health insurance coordination
Medical travel insurance
Foreign currency exchange
ATM
Credit Card
Debit Card
Netbanking
Diet on Request
Restaurant
International Cuisine
Self-Cooking
Interpreter
Translation services
Airport pickup
Local tourism options
Local transportation booking
Visa / Travel office
Car Hire
Private driver / Limousine services
Shopping trip organisation
Air ambulance
We help you in selecting best Hospital at best package cost.