Rajiv Gandhi Cancer Institute and Research Centre, Rohini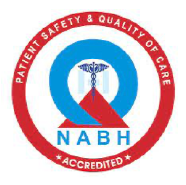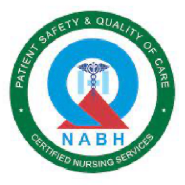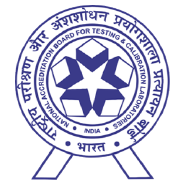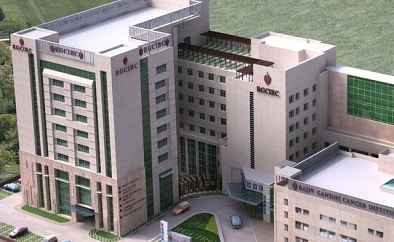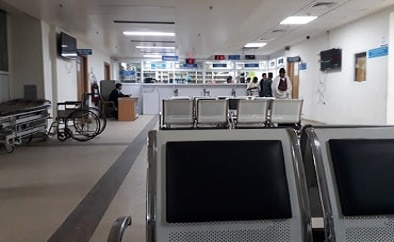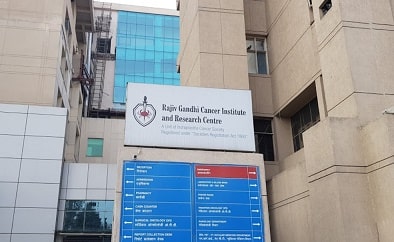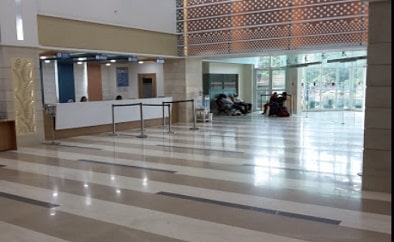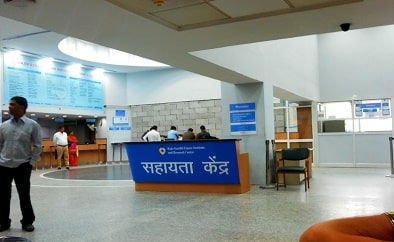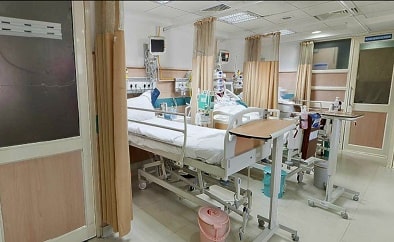 Founded in 1996, Rajiv Gandhi Cancer Institute and Research Centre (RGCIRC) is one of the largest medical centers for cancer treatment in Asia.
It has consistently ranked amongst Best Oncology Hospitals of India (Week – Nielsen Survey 2014, 2015, 2016) and has won various other awards such as Best Oncology Hospital in India (2014), Healthcare Leader Award (2014), and India's Most Trusted Cancer Hospital (2016).
This NABH accredited hospital has NABH accredited Blood Bank, NABL accredited laboratory, NABH Certificate for Nursing Excellence and NABH Green OT Certification.
It is a project of Indraprastha Cancer Society and Research Centre.
Started as 152 bedded hospital, now it is a 302-bedded hospital.
The institute diagnoses and treats around 60,000 patients annually.
This ISO:9001 and ISO:14001 certified institute has introduced electrical technology as a service called 'Nanoknife' in 2013.
In 2016, a new cancer center was established in NitiBagh by the institute.
It has North India's first exclusive pediatric cancer care unit dedicated to care of teenagers and children with blood disorders and cancer.
The institute has executed strategic alliances with internationally famous institutes such as Thomas Jefferson University. Due to this, this institute is counted into a global league of selected hospitals pioneering in new approaches to treat cancer.
Spanned in an area of 200,000 square feet area, this medical center has 57 consultation rooms spread on three floors, 8 state-of-the-art modular Operation Theatres and 2 minor operation theatres for day care surgeries.
OTs has three stage air filtration and gas scavenging systems.
The medical ICU has 11 beds and surgical ICU has 27 beds.
The center has Thyroid Ward, Leukemia Ward, Bone Marrow Transplant Unit, and MUD Transplant Unit.
The hospital provides ambulance service and has two ATM machines, cafeteria, international help desk, prayer room, luggage room, a playroom for pediatric patients, pharmacy and devotional music is played.
The centre provides variety of inpatient accommodations, including Deluxe Suite, Deluxe Room, Private Room, Semi-Private Room, 4-bedded room and general ward.
The Institute has 100+ consultant, 150+ resident doctors, 500+ nursing staff and 150+ paramedical technicians.
It offers super specialized tertiary care services in Surgical, Medical and Radiation Oncology.
It is one of the few centers in the world providing cutting edge diagnostic technologies, minimal invasive surgery, targeted treatment, chemotherapies, radiotherapy and prevention.
The center offers best techniques such as Intra-Operative Brachytherapy, whole-body robotic surgery, True Beam, Frequency Ultrasound, PET – MRI fusion, High Tomosynthesis and Nucleic Acid Testing.
It offers advanced diagnostic & imaging techniques, including Circulating Tumor Cell testing, PET CT, and Next Generation Sequencing.
Airport

Distance: 30 km
Time: 58 minutes

Metro station

Distance: 450 Meters
Time: 3 Minutes
Sir Chotu Ram Marg, Sector – 5, Rohini Institutional Area, Rohini
New Delhi Delhi 110085
India
TV in room
Private rooms
Free Wifi
Phone in Room
Mobility accessible rooms
Family accommodation
Laundry
Welcome Package
Safe in the room
Nursery / Nanny services
Dry cleaning
Personal assistance / Concierge
Religious facilities
Fitness centre
Spa and wellness
Beauty salon
Café
Business centre services
Shop
Dedicated smoking areas
Special offer for group stays
Parking available
Health insurance coordination
Medical travel insurance
Foreign currency exchange
ATM
Credit Card
Debit Card
Netbanking
Diet on Request
Restaurant
International Cuisine
Self-Cooking
Interpreter
Translation services
Airport pickup
Local tourism options
Local transportation booking
Visa / Travel office
Car Hire
Private driver / Limousine services
Shopping trip organisation
We help you in selecting best Hospital at best package cost.